Like a collage, an inspiring conversation is a puzzle. What is interesting is not a new whole, but what zigs and zags between the pieces—displaced fragments re-arranged in new proximities, neighbourhoods, constellations.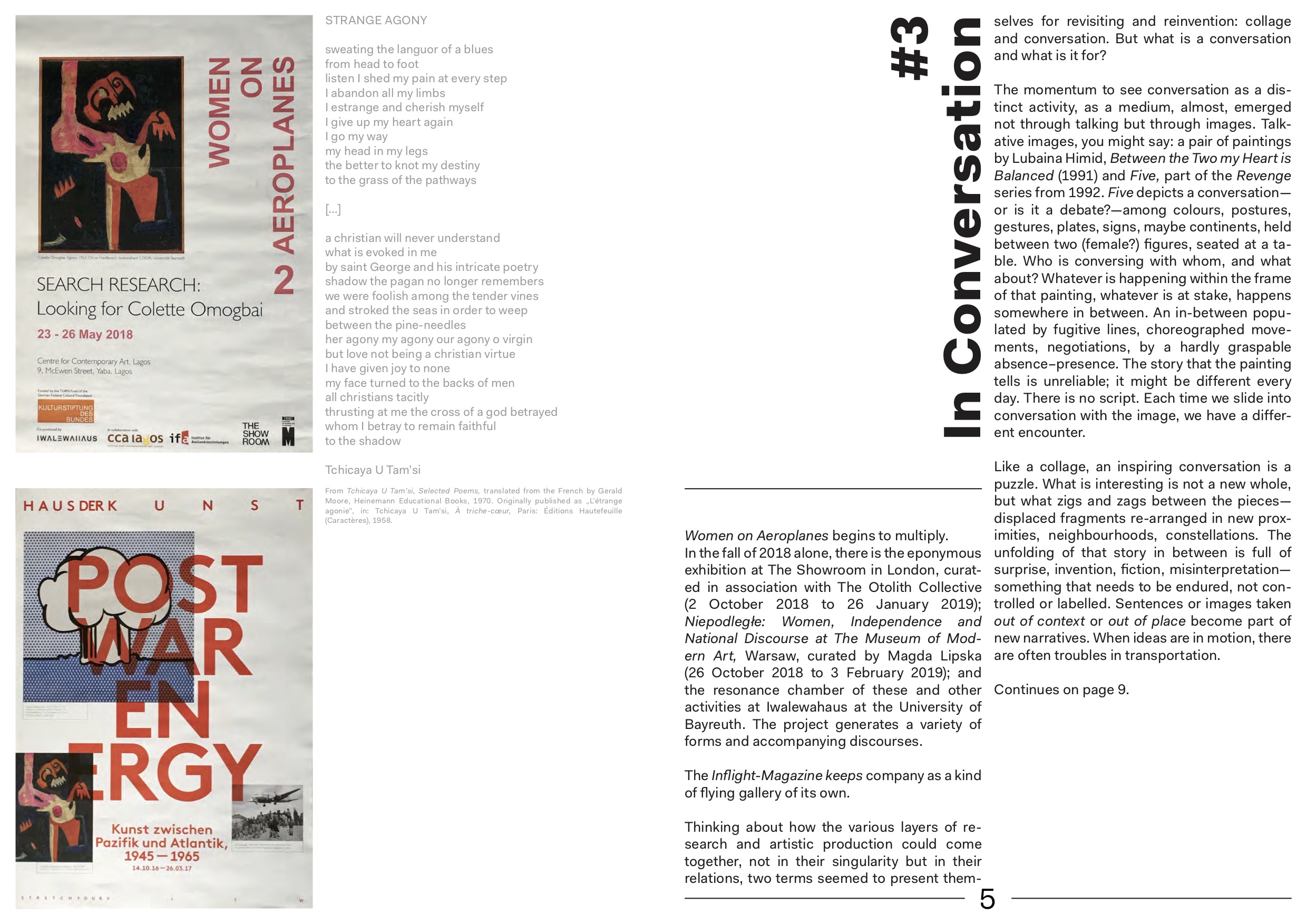 The repetition of a certain phrasing in connection with Colette Omogbai, a pioneering Nigerian painter, "who identified as a Surrealist," sent us looking into histories of surrealisms. The plural here is important, because there are indeed many invocations and occupations of the surrealist movement, into various geographies, subject to (mis-)interpretation.

Man does not challenge the voice of a strange bird when it sings an unfamiliar song. But he questions modern trends. Twisted legs and elongated necks, hair made of roots and blue body beats his imagination. 'What on earth is this?' Man asks with disgust. 'Are these legs those of a monster, the neck like that of an ostrich and the torso as though a hungry stricken creature from the concentration camp?' (Colette Omogbai)

I embarked on a trip to Calabar to research the archive of late Afi Ekong, a female modernist artist and entrepreneur who operated the Bronze gallery. In her very rich archive I found a letter from Colette Omogbai inviting Afi Ekong to Olokun Gallery in Benin City where Omogbai worked as secretary in 1965. This, at least, provided another piece in the puzzle of the artist's activities after her return from Slade. (Iheanyi Onwuegbucha)

What puzzled me was that byline, so brusquely tendered, so out of the blue; so curious. What was surrealism in 1965, that Colette Omogbai was mindful of it? (Michael C. Vazquez)

I argue that we need to complicate the idea of who "knows", who "doesn't know". To recognise the subjectivity of it. To see how it shifts and changes depending on circumstances. To widen the field of knowledge production to include more ways of knowing, of expressing that knowing, and of documenting and sharing that knowing. (Thenjiwe Niki Nkosi)

Had I just considered "text", I would have been trying to contextualize the nature of Pauline Lumumba's public expression of grief and agony. I would have further attempted to distinguish her actions from those of Zambian freedom fighter, Julia Chikamoneka—as we understand their half-naked protest as political activism. Thank God for the visual; in some ways it takes me from this quite organized way of thinking and moves me to talking about what a painting can do. (Gladys Melina Kalichini)

I started walking because I wanted to reconnect with my city, a place my family had lived for several decades. Though I frequently oscillated between other cities and continents for work or school, Abuja, Nigeria was the place I called home. (Rahima Gambo)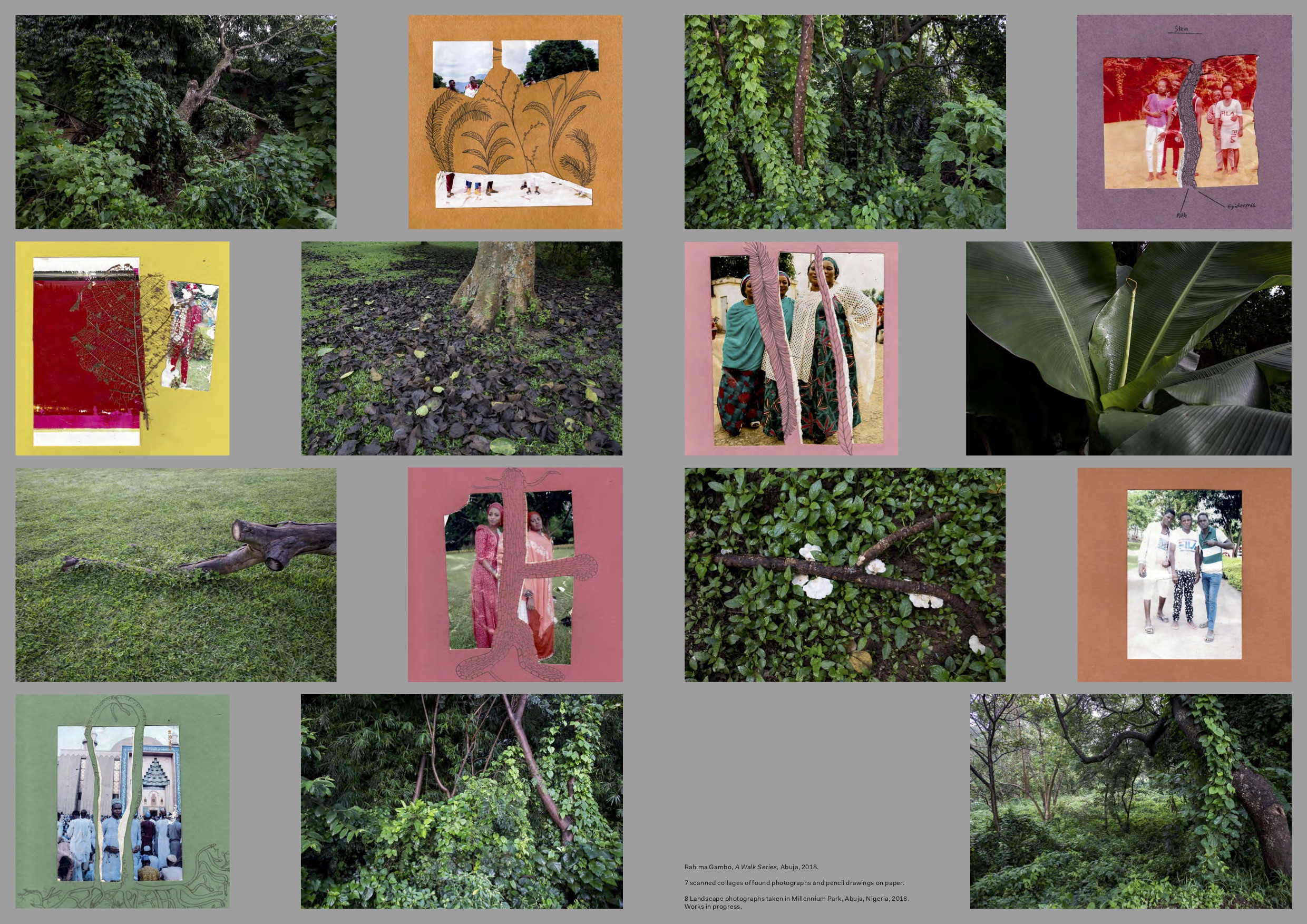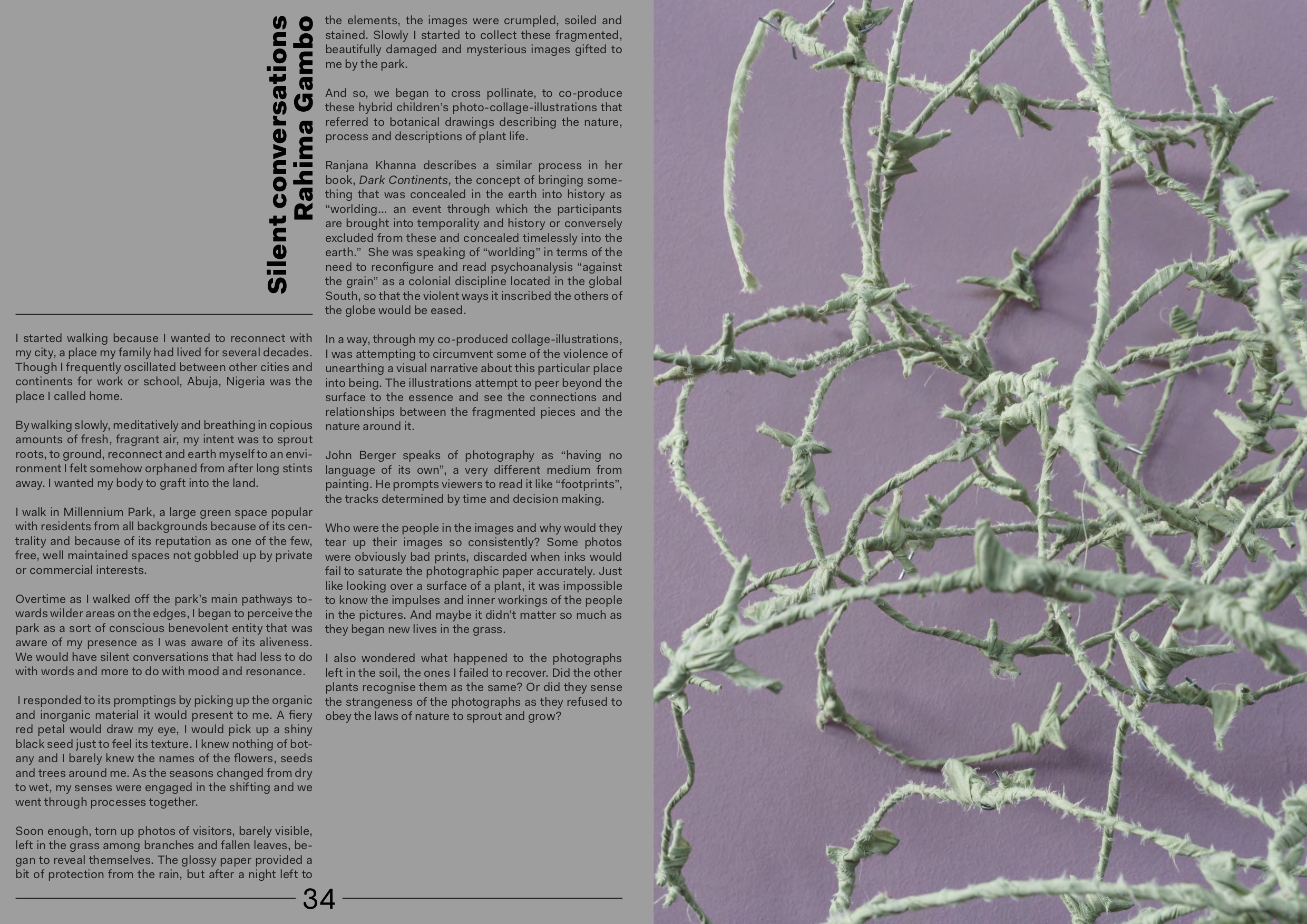 Lungiswa Gqunta, What songs will we sing when everything returns to us, 2018, Installation.