Louise Mutabazi reads Bessie Head, II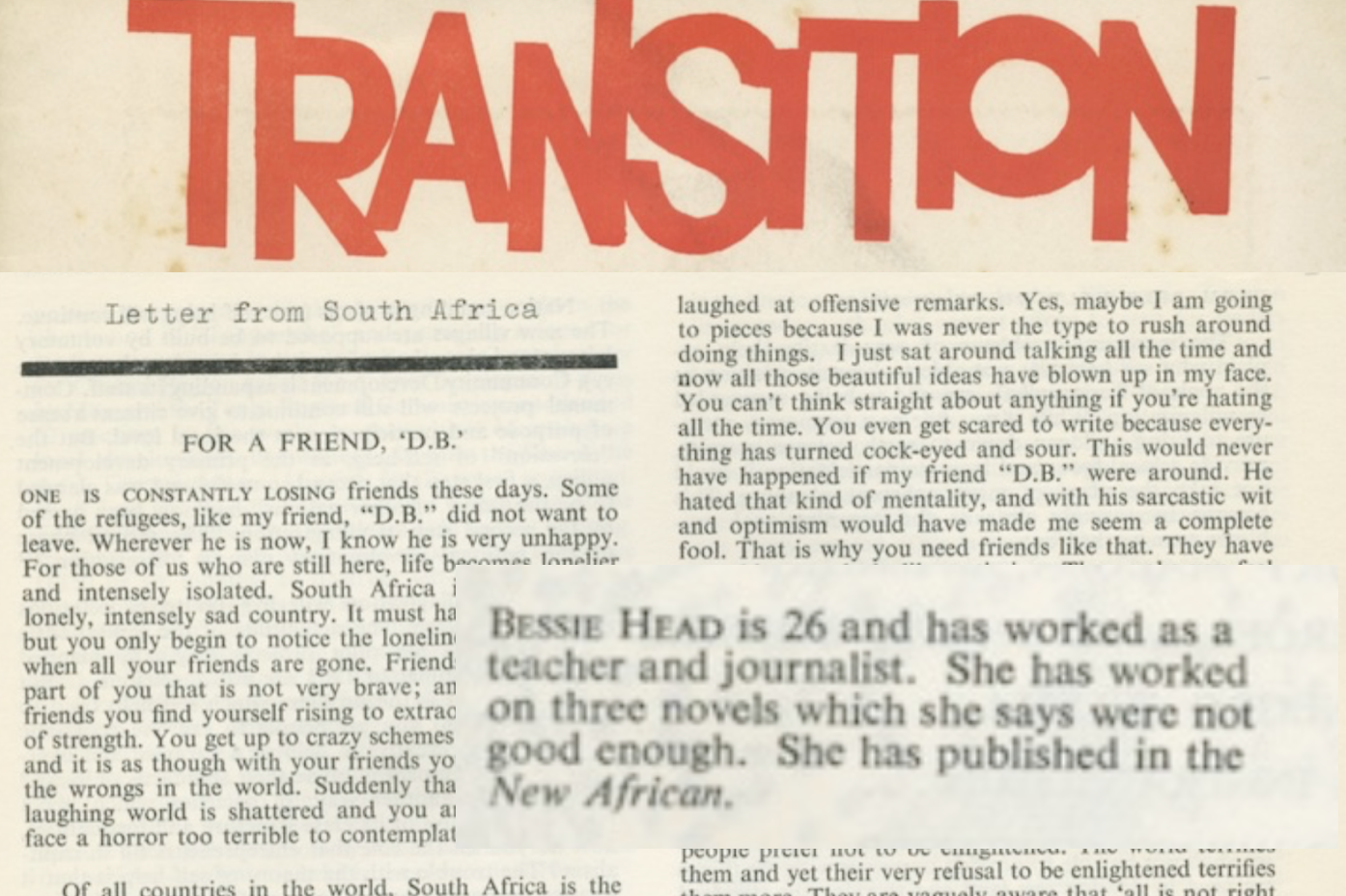 Bessie Head, Letter from South Africa: For a Friend, 'D.B.' in Transition No 11, 1963.
Please use the image as link to listen to the reading.
Louise Mutabazi is a writer and an artist, developing her own vocabulary between visual art, video and text. She works as a production and administration manager for artistic and cultural projects in Rwanda.
Event category