Exhibition: Fatima Meer, Prison Drawings
Displayed with excerpts from Fatima Meer's Prison Diary read by Yasmin Shehnaz Meer. Click on the picture to enter the virtual exhibition.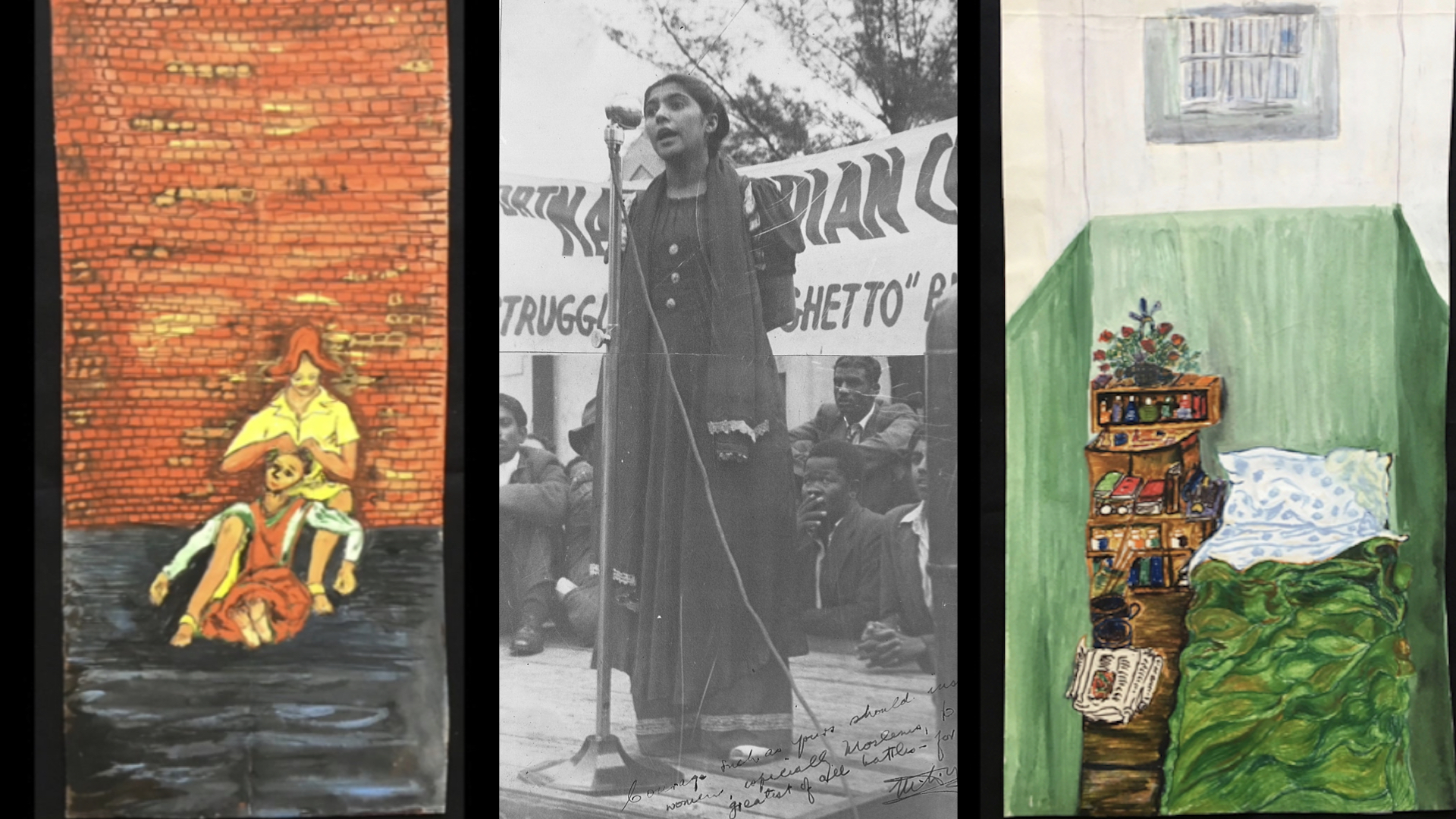 Fatima Meer (1928-2010) was a renowned anti apartheid activist, sociologist and author. She started her political activism in the 1940s while still at high school at the age of 17. Among her many publications are Higher than Hope, The Authorised Biography of Nelson Mandela (1990), The Mis Trial of Andrew Zondo (1987) and Prison Diary (2001) which records her time in detention in 1976 in the aftermath of the Soweto uprising.
Yasmin Shehnaz Meer is one of Fatima Meer's two daughters. She is a judge presiding as the Head of the Land Claims Court of South Africa, and also sits as a judge at the Western Cape High Court.
Event category