Mixtape: family and the basis of the Black avant garde
a conversation and mixtape by angel bat dawid and Asher gamedze, listen by clicking the image.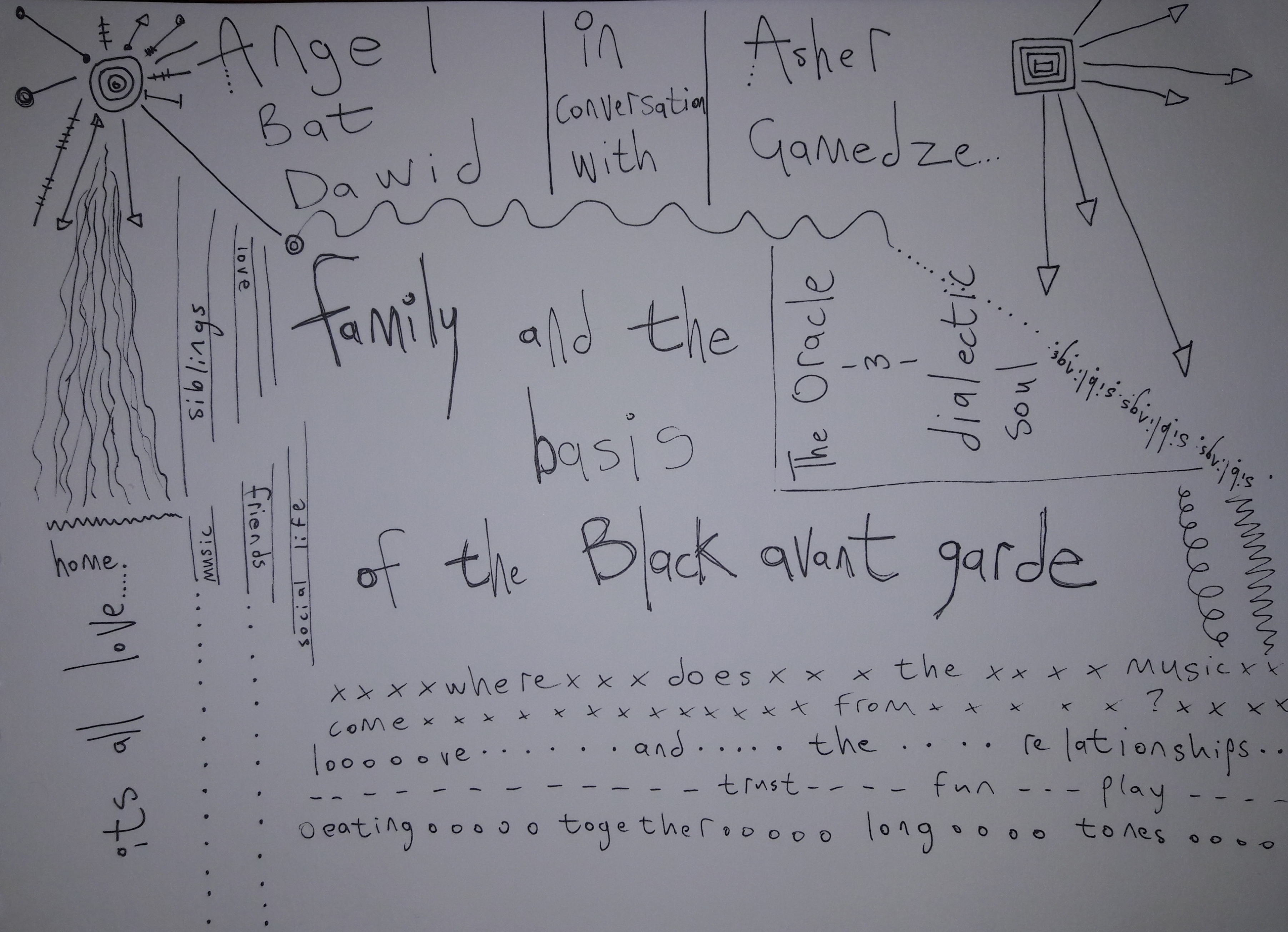 angel bat dawid and asher gamedze are both musicians and cultural workers in their own rights. while angel has been tirelessly performing and organising gigs in the chicago scene, it was largely her 2019 album the oracle that has put this important artist and her work in the international arena with her anthems of resistance and freedom. asher works mainly as a musician, a writer, an organiser and as a student of history, his debut album dialectic soul is out on the corner in july 2020. the two met in 2018 and spontaneously played music together on that first meeting. the sonic record of the encounter made its way onto the oracle and is titled 'capetown.' since meeting, the two have become close friends, touring together, laughing together, eating together, dancing and playing together, thinking together, and becoming family. 
tracklist:
'eternality', asher gamedze, dialectic soul, [on the corner records]
'black family', angel bat dawid, the oracle,  [international anthem]
'capetown', angel bat dawid ft. asher gamedze, the oracle,  [international anthem]
'siyabulela', asher gamedze, dialectic soul, [on the corner records] 
Event category