Film Streaming: I love you jet li
Stacy Hardy, I love you Jet Li, SA 2005, 13 min. "I will be arriving on the 24th of April at Beijing Capital International Airport. My flight leaves at noon....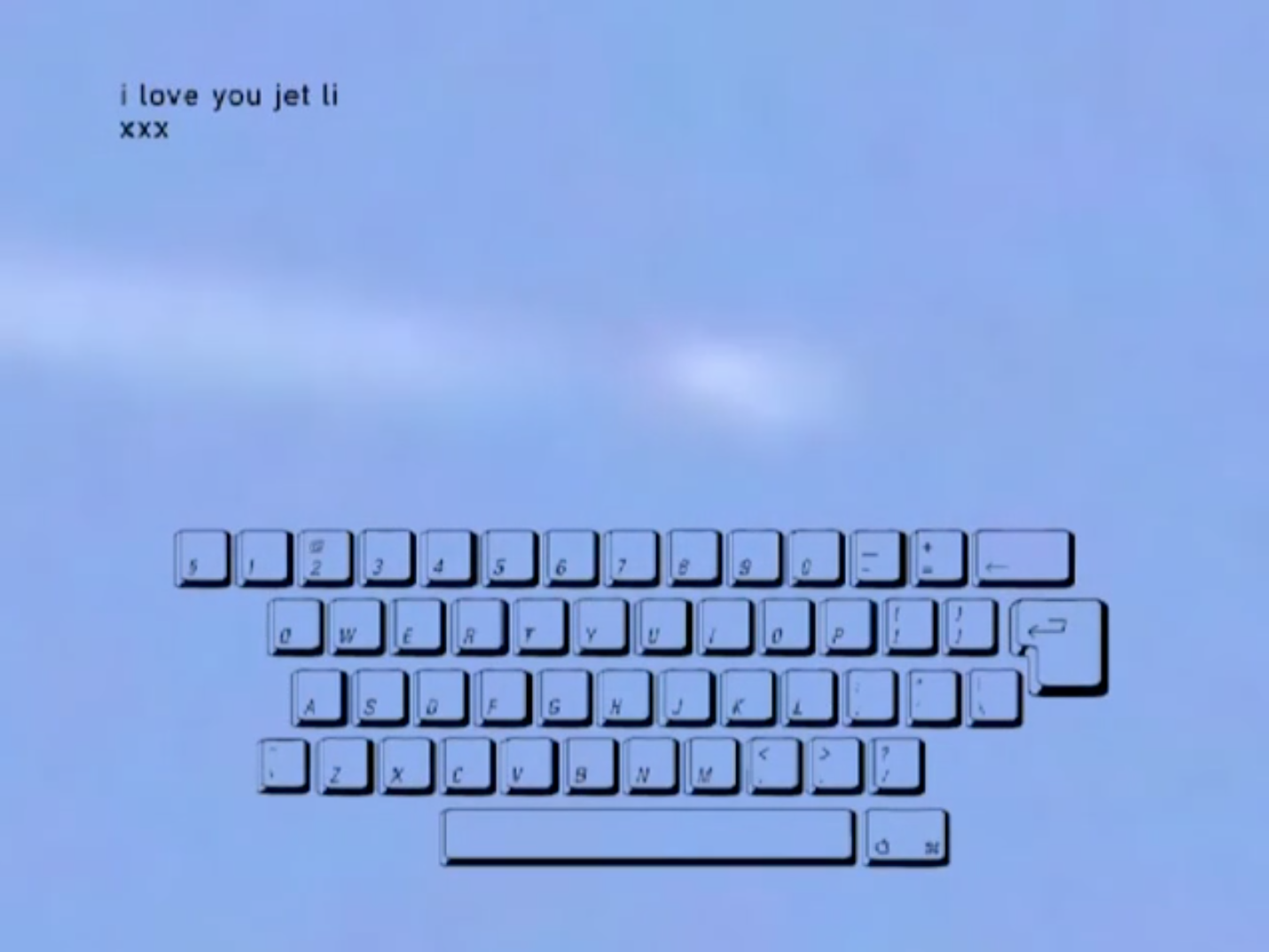 ... I am afraid of flying. Because I'm an African I'll be stopped at the airport. I will have my bag and my rectum searched for contraband." (find full transcript and images also in Inflight Magazine # 5)
Stacy Hardy is a writer,an editor and a teacher. Her writing has appeared in a wide range of publications, including Chimurenga, Ctheory, Bengal Lights, Evergreen Review, Drunken Boat, Joyland, Black Sun Lit, and New Orleans Review and a collection of her short fiction, Because the Night, was published in 2015. She regularly collaborates with Angolan composer Victor Gama on multimedia works. Currently, she is working on a research-and-performance-based collaborative endeavour with anthropologist Kaushik Sunder Rajan and musician Neo Muyanga exploring biographies and geographies of breath, through a focus on colonial histories and postcolonial politics. 
Event category