Recirculate, Refocus: Premesh Lalu, The Trojan Horse
Two takes on the Trojan Horse Massacre (1985) by Premesh Lalu, an Interview from 1985 and an essay from 2014, written in the spirit of Bruce Lee.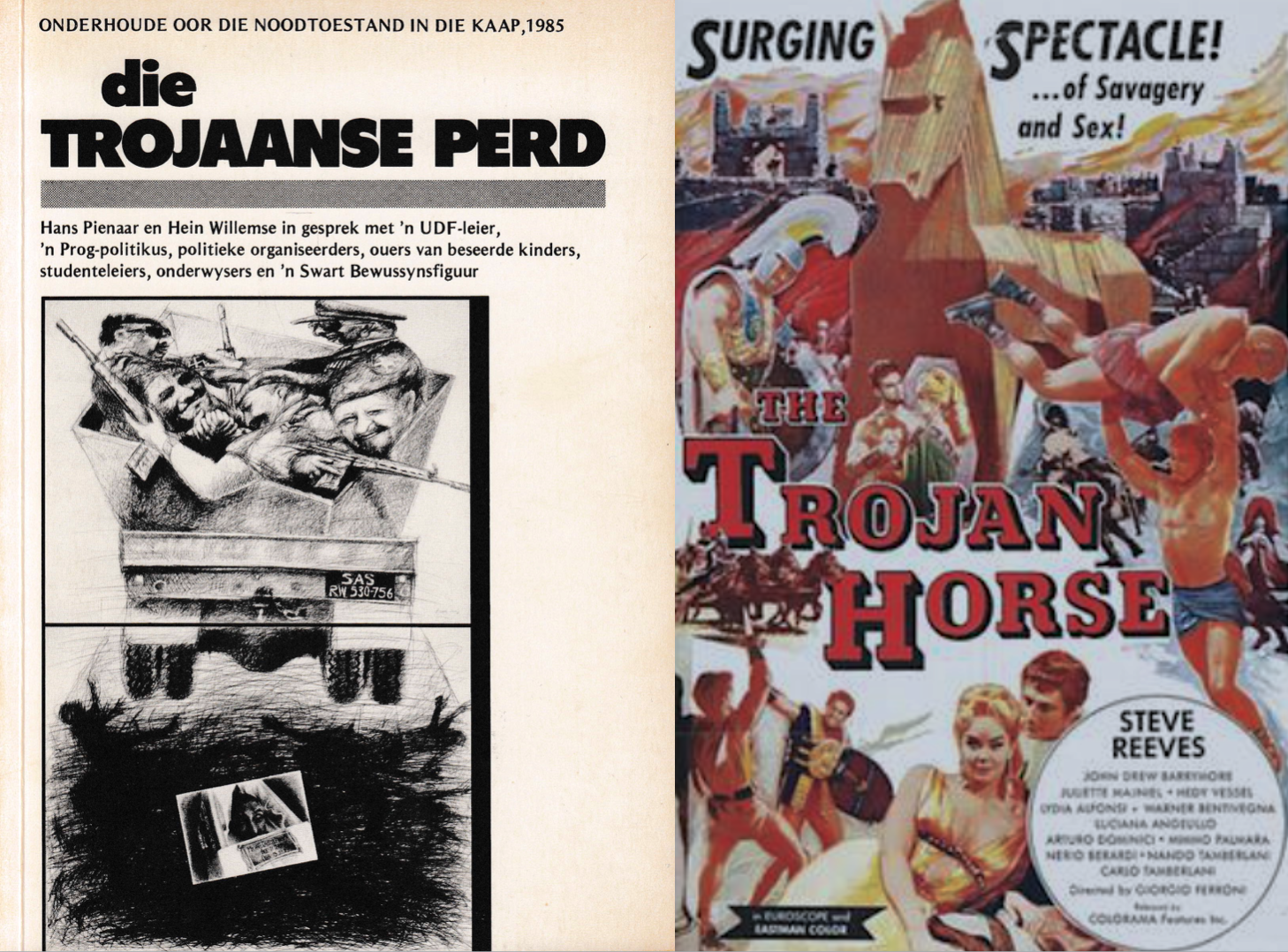 The pursuit of learning is to increase day after day 
The pursuit of Tao is to decrease day after day
It is to decrease and further decrease
Until one reaches the point of taking no action
No action is undertaken,
And yet nothing is left undone.
Bruce Lee
"Given all that has been done in memory of the student movement in South Africa, it is surprising not to have had an adequate account of the drives and desires that underpinned the movement of school students for a period of six months in 1985. Historians conclude that students were driven by a sense of "immediatism" expressed in what is called street sociology and pavement politics. However, history encounters its limit in the Trojan Horse Massacre in which three youths were killed in Athlone, Cape Town on 15 October 1985. In scholarly works and documentary films, not to mention memorials, poems and works of art, the Trojan Horse lends itself to ideological prescription rather than attentiveness towards what was at work in the student movement. As a result, we have an event that is returned to the realms of ideology and a memorial that reenacts a scene of violence – as if these were the only games in town to play." (Premesh Lalu, "The Trojan Horse and Becoming Technical of the Human", in: Future Memories — Art, Public Space and Memory Culture, published by the Institute for International Cultural Relations (ifa), 2014, 24-27.)
Premesh Lalu, professor of history and director of the Center for Humanities Research at the University of the Western Cape. Inspired by the student struggles of 1985 in Athlone, Cape Town, where he served as a founding member of the Athlone Student Action Committee, he pursued his studies at the University of the Western Cape, University of Natal- Durban (currently University of Kwa-Zulu Natal), and the University of Minnesota. He is author of The Deaths of Hintsa: Post-apartheid South Africa and the Shape of Recurring Pasts (HSRC Press, Cape Town, 2009). He is co-editor of Becoming UWC: Reflections, Pathways and Unmaking Apartheid's Legacy (Cape Town, 2012). He has contributed to current debates on the humanities through various newspaper opinion pieces, and in journals such as History and Theory, Current Writing, and Journal of Asian and African Studies. Lalu is a former trustee of the District Six Museum and is the current chair of the Handspring Trust of the Handspring Puppet Company.
Event category