Amplifier: Speaking of SPEAK Magazine
Shamim Meer (Part 01 and Part 03), Karen Hurt (Part 02) and Jackie Mondi (Part 04) talking about histories of SPEAK magazine (1982-1994).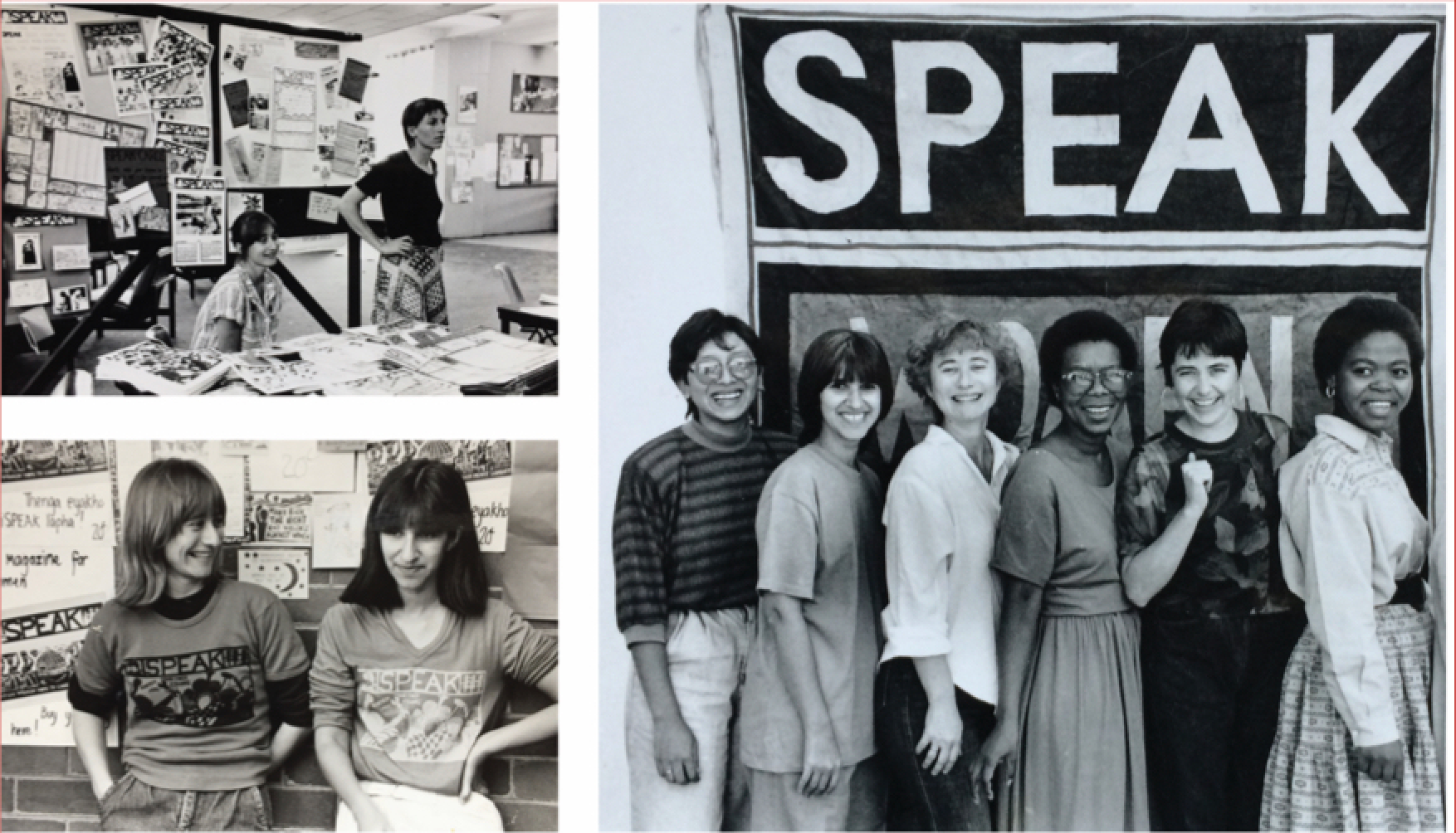 SPEAK Magazine was started by a group of community and trade union activists in 1982 in the throes of an upsurge in resistance against apartheid within South Africa. SPEAK was linked to the resistance organisations of the time, and up until the last issue in 1994, highlighted women's activism and the aspirations of women in the envisaged post apartheid South Africa. SPEAK survived the states of emergency, the detention in solitary confinement of co-founder and staff member Karen Hurt for ten days, the constant security police surveillance and an occupation by the army in the Ecumenical Centre in Durban where it shared offices with other struggle organisations. Allmost all issues are accessible as pdfs via the Digital Innovation South Africa site
Shamim Meer is a co-founder of SPEAK Magazine and of Agenda (a Journal on Women and Gender). She is a writing coach, mentor and educator working with activists in communities and trade unions. Her published writings have covered feminist struggles, women's land rights, gender based violence among other issues.
Karen Hurt is a co-founder of SPEAK Magazine. She is a writer of children's fiction, a materials developer, teacher, mentor, trainer and editor. 
Jackie Mondi is former SPEAK employee and Board Member. She is a language teacher, currently pursuing a Master's Degree in Education at the University of Georgia, USA.
Event category