The many writing and curating practices and projects initiated or co-propelled by Dominique Malaquais. A compilation by Stacy Hardy.
"Panafest co-director Dominique Malaquais calls the platform a web cartography and a web documentary. It is an interactive archival site too and an altogether impressive body of work. "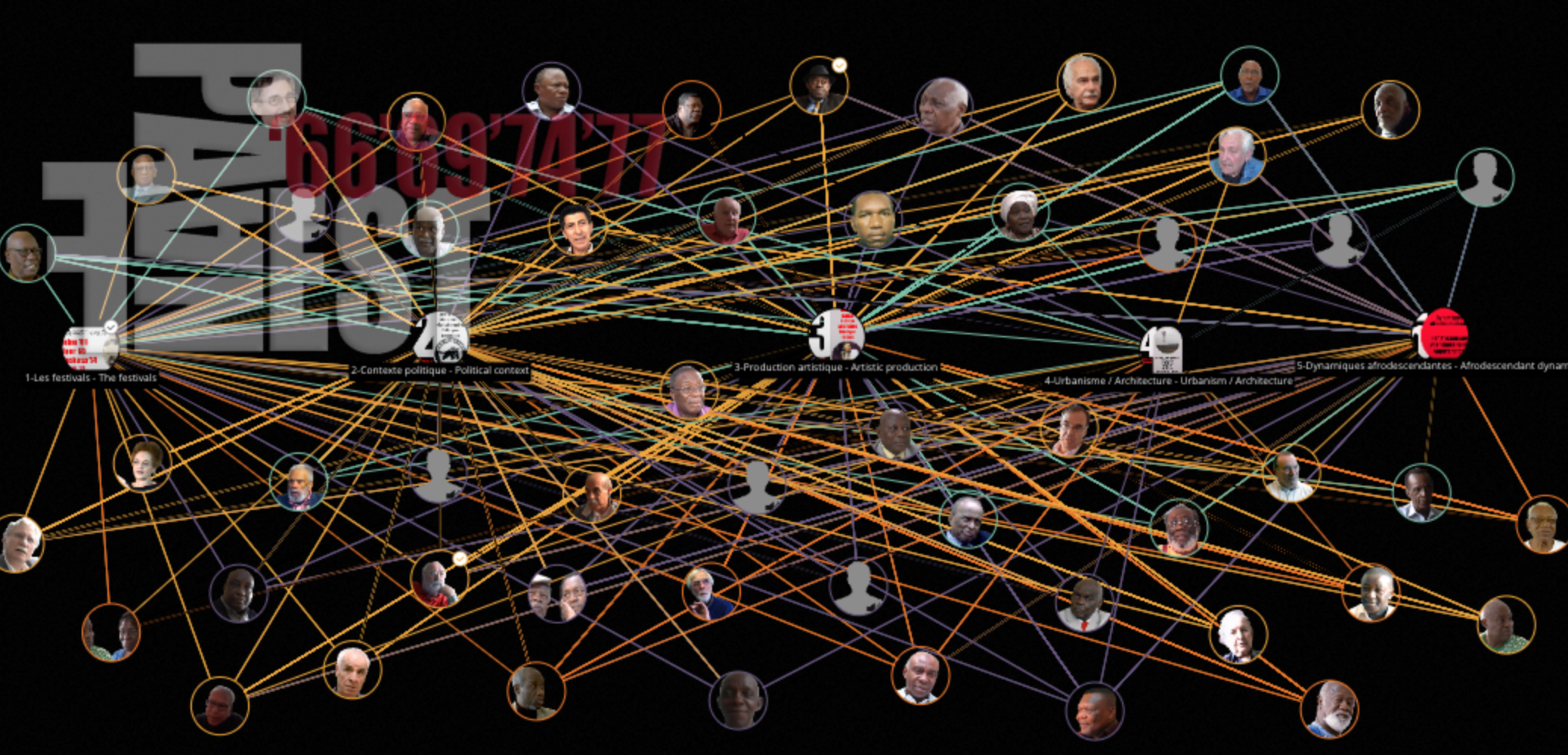 Digging into memory through 54 interviews, Panafest brings together scholars, activists, musicians, photographers, filmmakers, actors, writers and dancers who took part in the four festivals. The goal is "to memorialise and bring to life for new and for future generations the power, the complexity and the richness of these four pan-African festivals", says Malaquais. (Atiyyah Khan for New Frame, 24 March 2021)
---
Writings, translations and ideas for and with Chimurenga.

---
SPARCK – Space for Pan-African Research, Creation and Knowledge  
is a programme of experimental multi-disciplinary arts residencies, workshops, symposia, exhibitions, publications and performances centred on innovative, ethically driven approaches to urban space.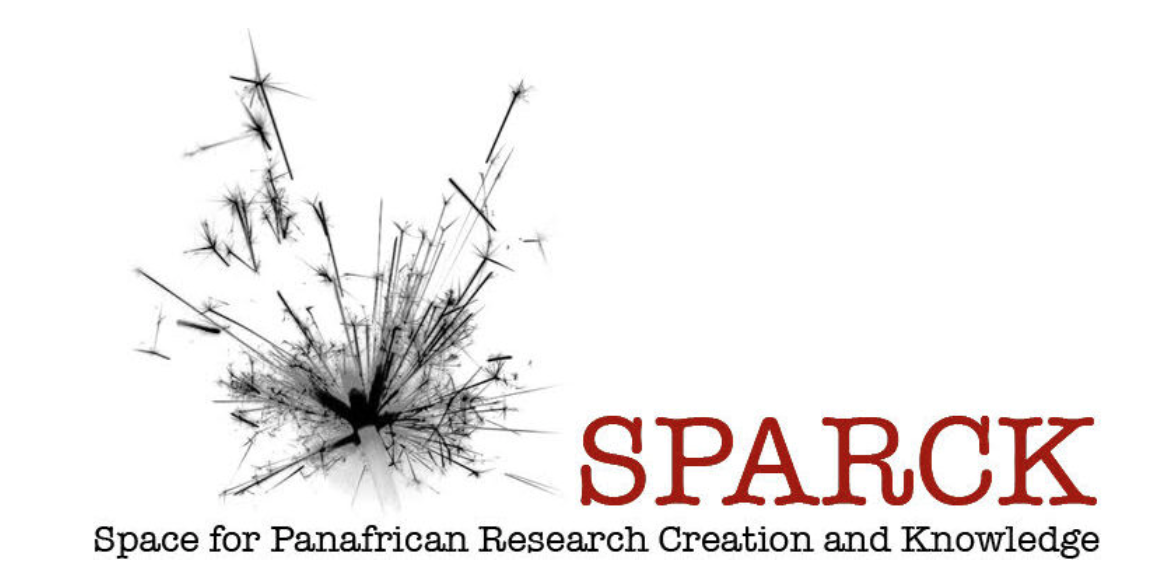 SPARCK is run by a two-woman, activist-artist-writer-scholar team: Kadiatou Diallo and Dominique Malaquais. Together, we are experimenting with novel ways of collaborating. Hierarchies are replaced with joint decision-making and collective responsibilities, physical centres and offices with mobile and virtual workspaces. Process and results are equally important and always experimental.
---
is a series of three DVDs. Each DVD is a compilation of experimental films and videos from the African world. The violence and the pleasures, the contradictions, fears and desires of a planet shaped by the postcolonial condition, the present-future of our common humanity in a global, 21st century system shot through with radical change: these are the foci of IN/FLUX, addressed from Africa and her diasporas by creators who reject easy approaches or answers.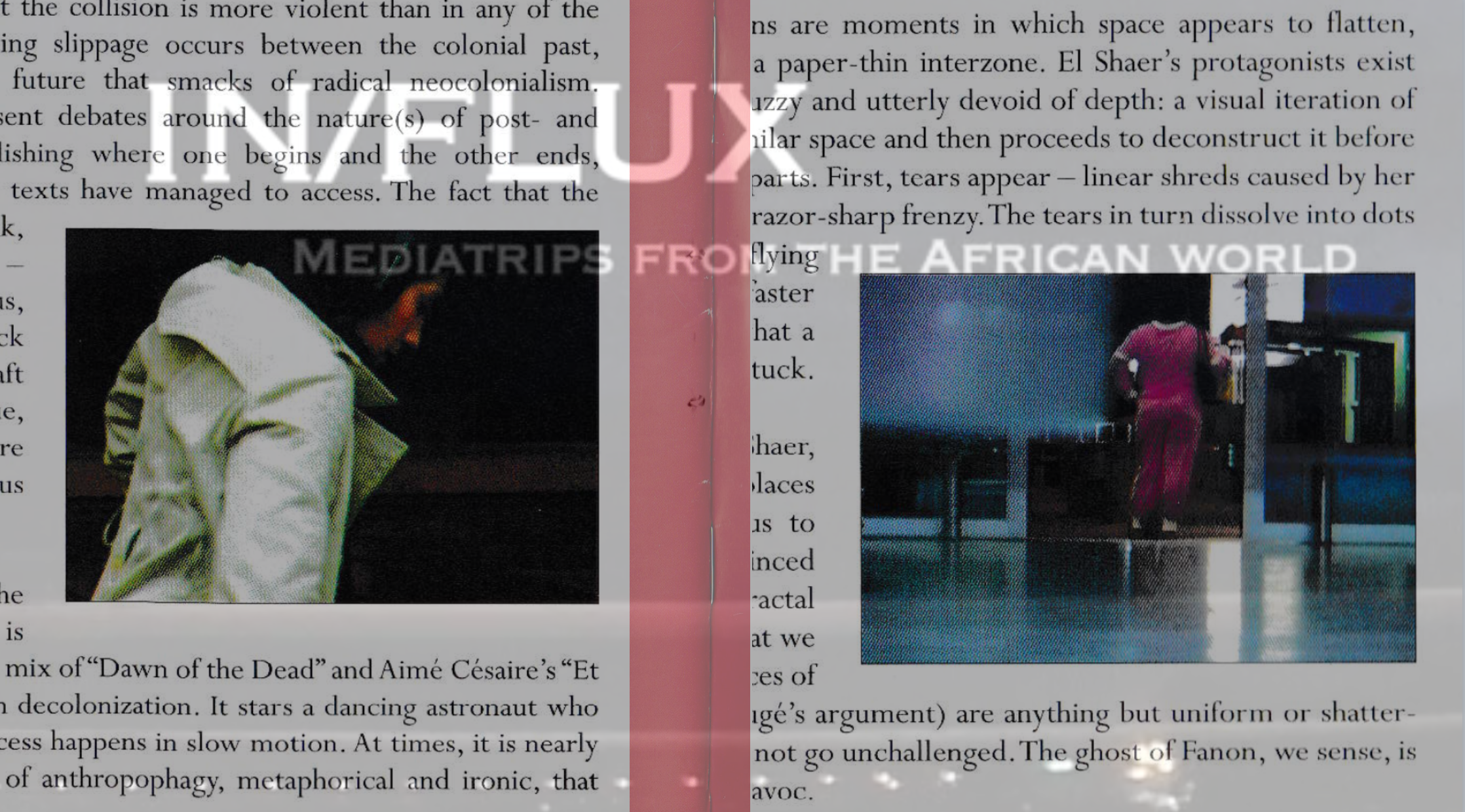 "The films brought together in IN/FLUX volume II reflect on and refer to the capacity for images to speak of the past in the present. They do so with complexity and possibility. You'll see that they also speak of past-presence from a variety of geographical locations (Angola, Democratic Republic of Congo, Ethiopia, South Africa, and Algeria) just as they actualize diverse conceptual positions, aesthetic approaches and affective strategies. By bringing the past into the present, they provoke and indict, they warn and challenge, they interrogate and intervene, they ponder and they yearn.
Taken as a group, the films reveal a trenchant awareness of the implicit conditions and possibilities by which the past inhabits the present. Whether articulated in terms of urban memory or centered by the concerns of historicity, the films engage the practices, processes and instruments involved in the constitution of historical actuality. To this end, several of the films attend to the indexical in portraying the past as a set of recorded conditions. Works by Bofa da Cara, Nina Barnett, African Noise Foundation, and Zineb Sedira explore the indexical capacity of various documents and their constitutive power in the manufacture of history. Pursuing historicity as an awareness of history's records and archives, the artists compose using archival offerings to structure their propositions. They prompt our consideration of how various indexes are put to task in ordering and producing narrative propositions. Much in keeping with Foucault's challenge to examine the order of things, the films issue a demand that we think through the prospects for configuring images and documents in creating narratives that authorize the past in the present." (Joanna Grabski)
---
At the cusp between performance and documentary and film. 
SPECULATE THIS! takes steps on Kongo Astronauts first apparitions in the city of Kinshasa. It was published in Winter 2013 in the final issue of FUSE (index online in the Queens library)

Breathing out of School
Consider a curriculum devised by Sony Labou Tansi.* Imagine it is three (perhaps four) dimensional. What might it look like? Does it have a soundtrack? A smell component? Is it prone to time travel?
Suppose a breathing machine designed by Sony Labou Tansi.
Suppose we build it together.  
Public lecture on Julie Peghini's work as part of Angazi, but I'm Sure, Spring 2017 session of the RAW Academy in Dakar, conceived and directed by Chimurenga.

Yif Menga Performance (together with Julie Peghini)
We have four major projects at the moment. One of them is called Yif Menga, which in the More language of Burkina Faso means "come and see for yourself." It is a two-year project run by five of us, scholars, writers; ten performance artists are also involved. It is about performance art as a political project: not just presenting politically engaged artists, but also thinking through what it means in political and in ethical terms. We have been invited by a performance art festival that takes place every two years in Ouagadougou, called Les Récréâtrales. They have actively moved away from the usual funding sources, and managed to rely on their own resources for eleven consecutive sessions. Scenographers are invited to create a 650 meter performance and viewing arena in the streets, and even in private spaces (courtyards), in a neighborhood given little attention by the government. There, performances take place every night, as well as conversations with the public about the political meanings that performance art, theatre, dance can have. They are creating temporary cultural spaces where people can go, who would not otherwise visit centralized cultural institutions. (Dominique Malaquais and Kadiatou Diallo in conversation with Zsuzsa László, Oct, 2017 for mezosfera.org)